New MENtality Network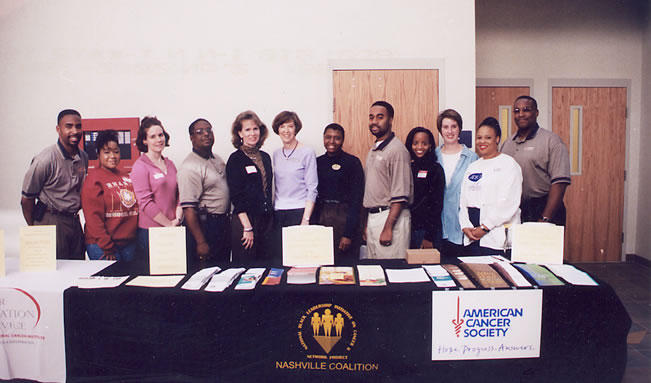 New MENtality helps the NM Support Network members achieve mental, emotional and spiritual renewal by supporting and promoting a wide range of events, activities and information designed to unify men under the umbrella of Christ. Our network of activities includes:
Monthly Meetings ~ Held every fourth Thursday at a local meeting room or coffee house, this special gathering addresses specific issues in light of the Scriptures. As the core activity in a New MENtality Chapter, monthly meetings last from 2 to 4 hours and serve as the foundation of New MENtality's approach to men's mental, spiritual and emotional renewal.
A typical meeting agenda includes:
Pre-Meeting Fellowship: 30 minutes of conversation over refreshments.
Opening: The meeting leader opens the session with a prayer. After introductions, the meeting leader introduces the featured speaker.
The Lesson: The featured speaker talks for 30 – 45 minutes on a practical topic offered through the lens of the Scriptures. (Topics can be sought on our website)
Discussion: Participants ask questions, share life experiences, solicit feedback on real-life problems and situations and offer support during this time, which typically lasts anywhere from 45 to 60 minutes.
Prayer Requests: Requests are collected round-robin.
Closing: The meeting closes with a prayer by the meeting leader or designee.
Most often fellowship continues as men in attendance socialize following the meeting.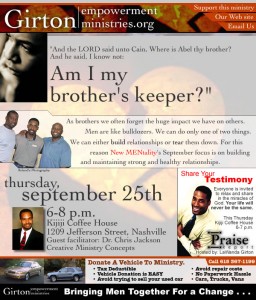 Promotional Material to help ensure that your New MENtality event is a success are provided to all registered Men's groups.